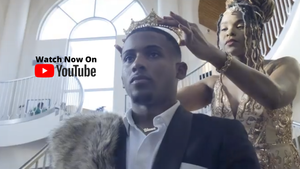 On this day in 2020 I got to be a part of a historical moment when the Beyond The Ball tagged me in for their 100 Brilliant Boys of Color Photoshoot for the cover of Southern Dallas Magazine. They were gracious enough to allow me to shoot my video and speak life into these young boys and men. Little did we know how much we would all need this. Moments before we started shooting we'd all learned of what happened to Kobe and Gigi Bryant. Naturally it put a damper on all of our spirits but we pressed on and had a great time shooting this video. I would like to dedicate the KingRemix to Kobe Bryant and all the Kings In Our Community. Your work does not go unnoticed and you are appreciated. 
My kings this one is for you 
I Hear You 
I See You 
I Love You 
As you watch and listen, I hope it inspires and awakens the KING inside of you.  
Share this with all the boys and men in your lives.  
Head over to my YouTube channel to catch the full video and download/Stream the King Remix ft @dee1music exclusively on Audiomack on release day!